My print 'A Journey Ends In Orange' will be part of 'Journeys', the latest Printmakers Council exhibition due to tour in London and Portsmouth.
This members' exhibition will open at the London Print Studio in West London and will continue its journey to the Jack House Gallery in Portsmouth.
The subject 'Journeys' could be interpreted in many ways, and could embrace any of the following; a personal artistic journey, an actual physical journey travelled and recorded, the transportation vehicle of a particular journey – such as a particular vessel, aircraft or automobile, or trip on horseback or other animal. It could also be an individual or an emotional journey experienced.
I interpreted the theme as a process of transformation from one state to another. It also reflects the gradual drift in my printmaking from monotone to colour.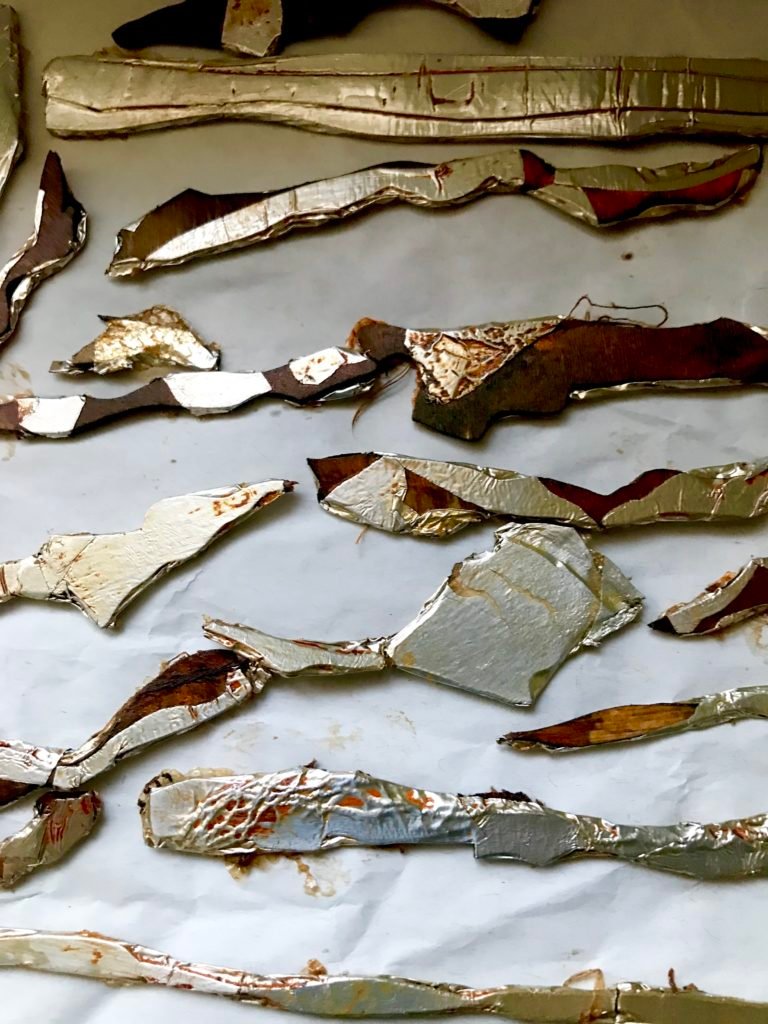 Birch plywood plate pieces, covered with with aluminium foil tape
I cut the basic plate pieces on a laser cutter, then covered them in aluminium foil tape. The tape comes in 8cm or 10cm wide rolls, and just need to be pressed into the contours. It's then ready to be inked and printed.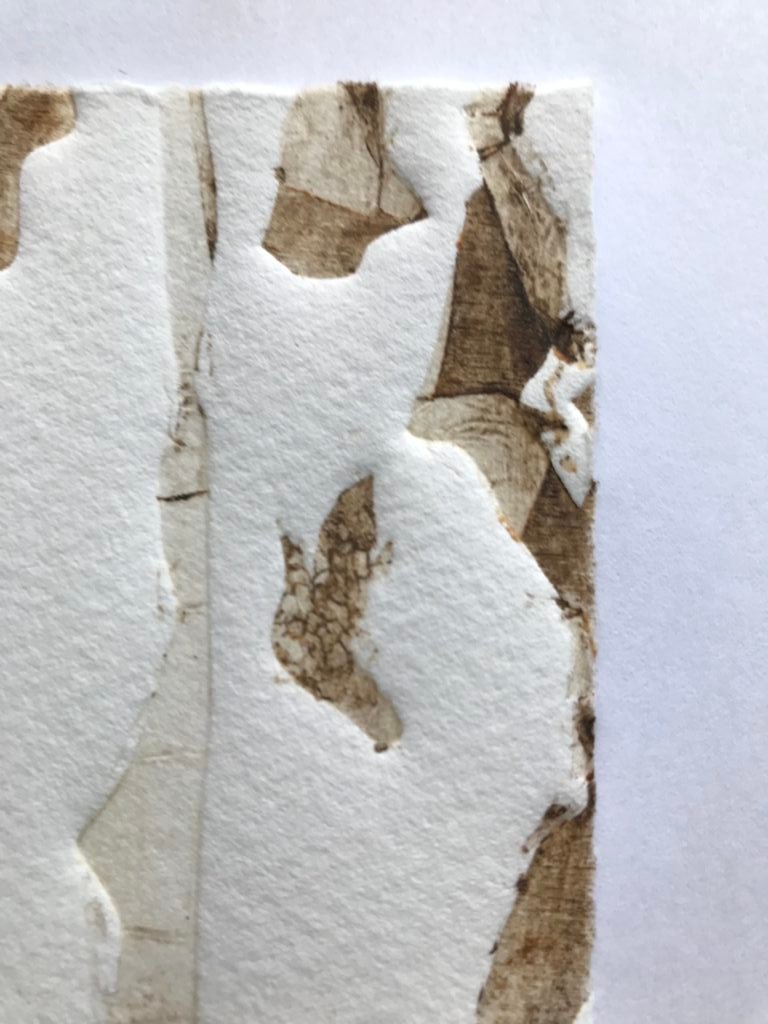 Print detail
The Journeys show will begin at London Print Studio in west London, before moving on to The Jack House Gallery in Portsmouth. For more details, go to the Printmakers Council website, here: https://printmakerscouncil.com/exhibition/8190-2/
Please look out for social media posts from the Printmakers Council on this travelling show, under @PmCouncil
Journeys
London Print Studio
425 Harrow Road
London W10 4RE
5-15 March 2019
Jack House Gallery
121 High Street
Old Portsmouth
PO1 2HW
19-30 March 2019