Following my last post, which showed the prepared plates ready to print at The Ropewalk, I can now show the prints!
In fact, I didn't get the time to print as many as I had hoped. This was partly due to a few factors; a full compliment of printers, limiting access to the press, difficulty wiping ink from my plates (for some reason, they proved problematic this time around) and [initially] disappointing print results.
Here are the prints…
Image 1: full image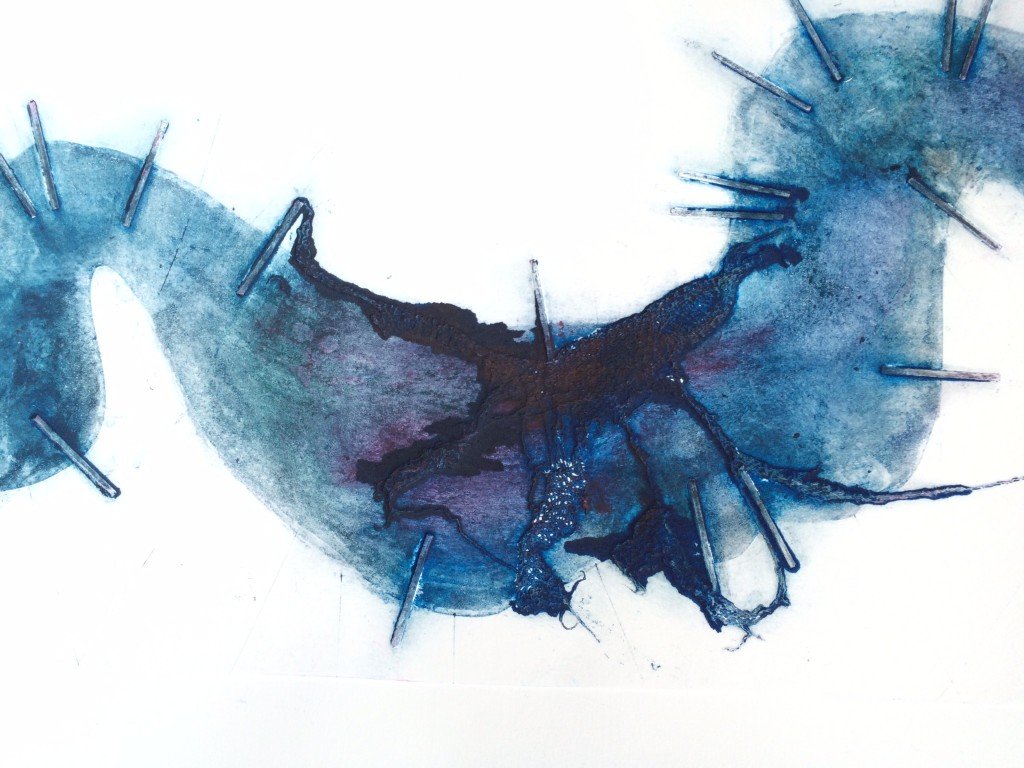 Image 1: detail
Image 1: detail
Initially, I was a bit disappointed with the print. Why? Because I made the mistake of having a pre-determined idea of how I thought the print would turn out. This was a mistake. Even after printing for nearly two years, I still see my collagraph printing as experimental. This is wholly intentional, because I need to be surprised by something in the print, such as the way the inks bleed or mix, or their interaction with the paper surface.
Also, I still need to learn to wait for prints to stabilise before judging them. They need at least 30 minutes to even begin to show their true colours and tones, and to dry into the paper sufficiently to show how they will finally look. Sometimes, I may have to wait until the next day for this to happen, particularly if the printing plate require heavy inking.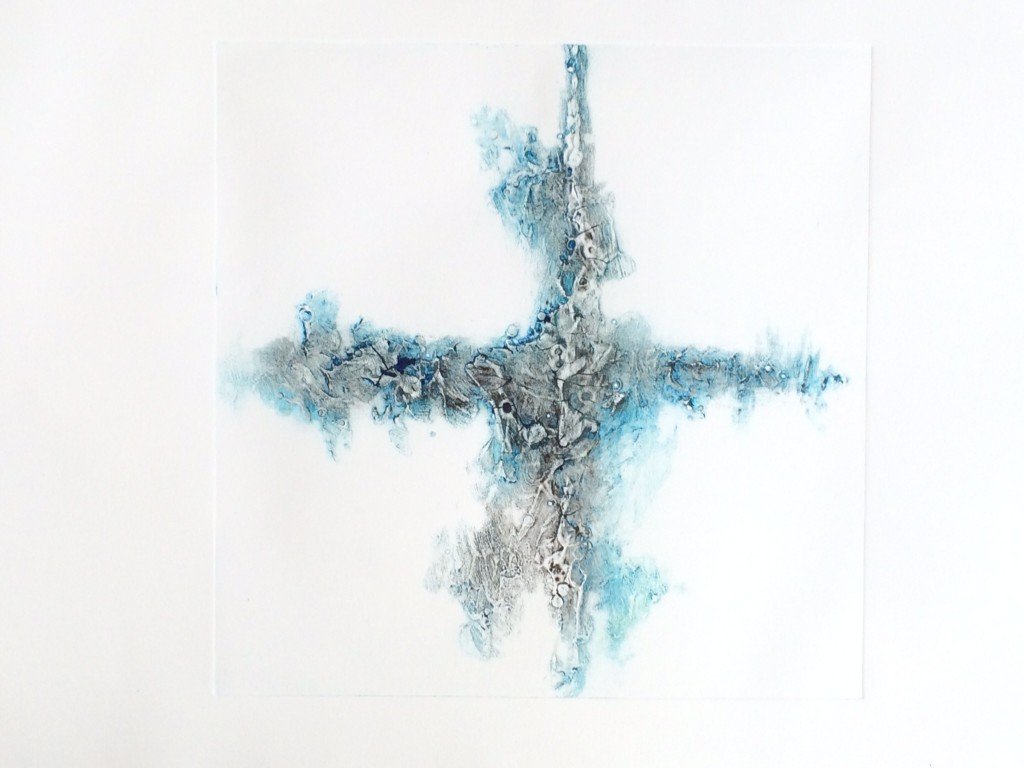 Image 2: full image
Image 2: detail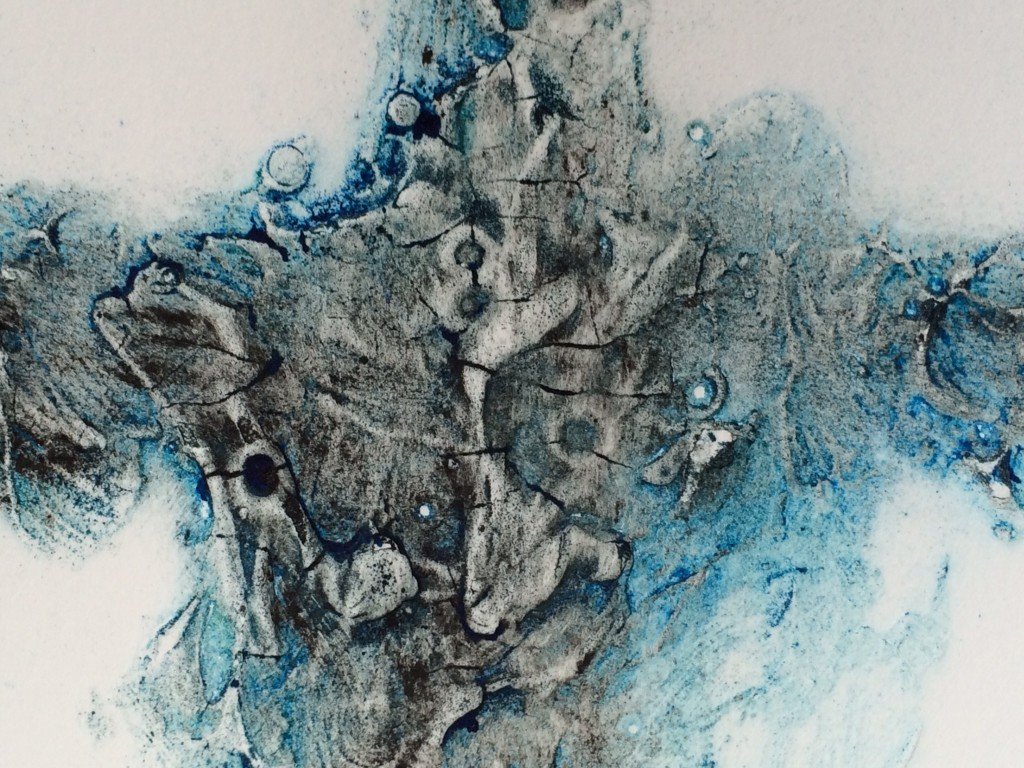 Image 2: more details…
Image 2: detail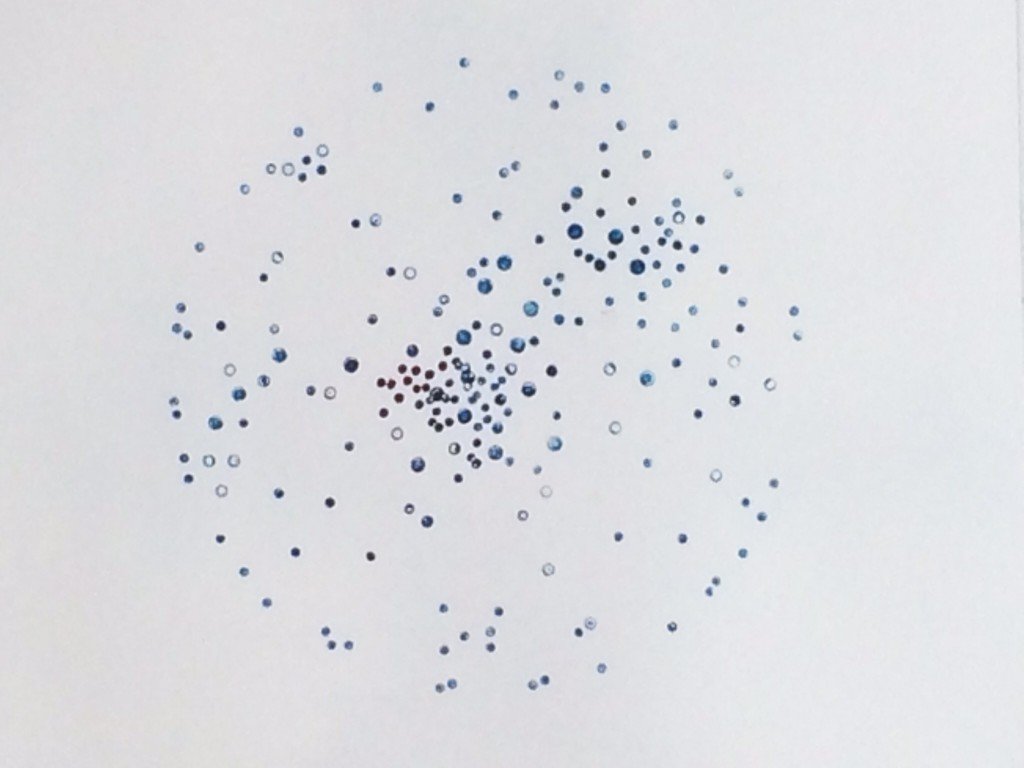 Image 3: full image
Image 3: detail 
Image 3 proved and interesting image to print. I had no idea what would happen through the press, as the partially-punched holes in the plate had to be full of ink to reach the paper surface and make an impression on the paper. Prior to printing, I thought that it was likely that no image would transfer to the paper. In the end though, not only did I get an image, but the different dot densities produced a strange three-dimensional depth effect on the paper. However, I think I need to make another plate with an increased number of dots (both punched into the surface as well as glued onto it) to achieve an enhanced version of this effect.
Having seen some interesting possibilities in these prints, I will certainly print theses plates again.
Find all my posts about Art Printworks stories on Twitter at: #artprintstories