Tomorrow, I'll be off to The Ropewalk for another printing session. Right now though, I'm in the middle of sifting through some printing plates from earlier this year and last year. Amongst them, I've found a few that I wanted to print in a completely different way; lighter, darker or using a different colour.
In addition, some of the original prints had been unsuccessful because I had not created sufficient contrast between the smoother areas (to print lighter) and the rougher areas (to print darker). Also, on the round plate below, the raised areas, which were made using interior filler, had crumbled under the pressure of the printing press.
In order to increase the contrast, I decided to try adding some carborundum powder in selected areas and find a way to strengthen and protect the filler…
Here, I'm adding some carborundum powder to a small jam jar  
  Next, some quick drying varnish is mixed in with the powder  
  I then painted the mixture only into areas I wanted to darken. The hope was that the varnish would set the powder into the surface, hardening the mixture as it dried.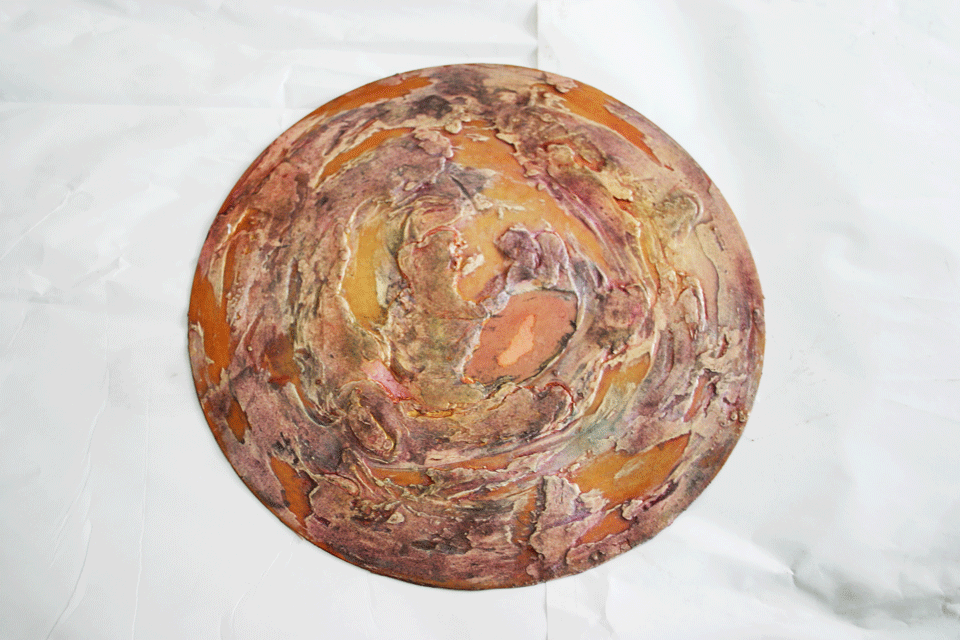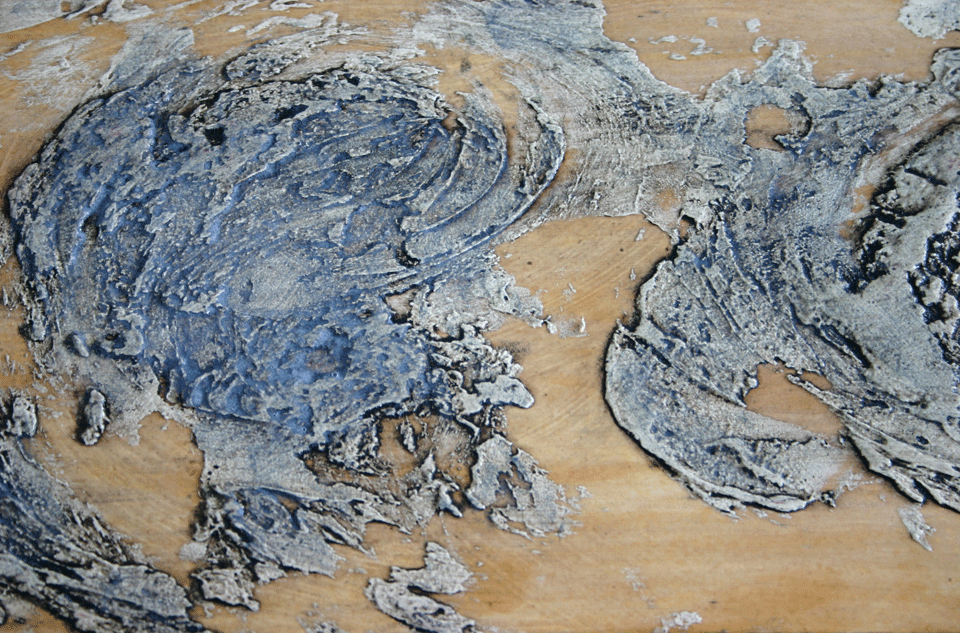 Above are some of the treated plates. You can see the darker areas on parts of the raised surfaces.  
Above, right are the finished plates, along with a new plate from the Lincolnshire Coast series I completed a couple of days ago. After tomorrow's print session, I'll show the plates from the (hopefully) rejuvenated plates. Let's hope for a better result this time.
Find all my posts about Art Printworks stories on Twitter at: #artprintstories