Earlier today, I travelled to The Ropewalk to collect my personal set of prints, as part of the 20:20 Print Exchange. Organised by Hot Bed Press in Salford, the exchange brought together the work of print studios and educational establishments in the UK, plus special guests, The Icelandic Printmakers' Association. In all, 584 artists took part from 41 print workshops, producing a total of 14,600 prints for the exchange.
In their pack, each printmaker receives one of their own set of editioned prints submitted, plus one from each of 19 other practitioners.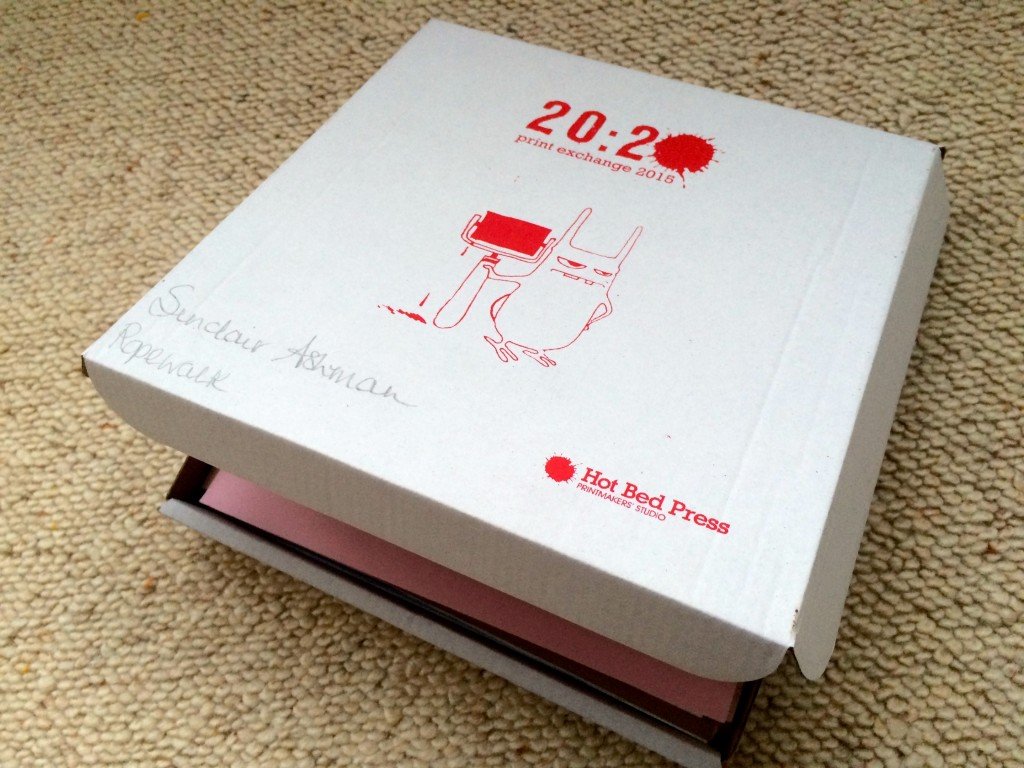 On opening my pack, I saw that the first print was my own. Called 'Surface', I had printed it in the print room at the University of Lincoln in the week before the deadline. Yes, I know, it was dangerous to leave it so late, but I had forgotten about the exchange until then.
Anyway, here it is – my beautiful print exchange pack!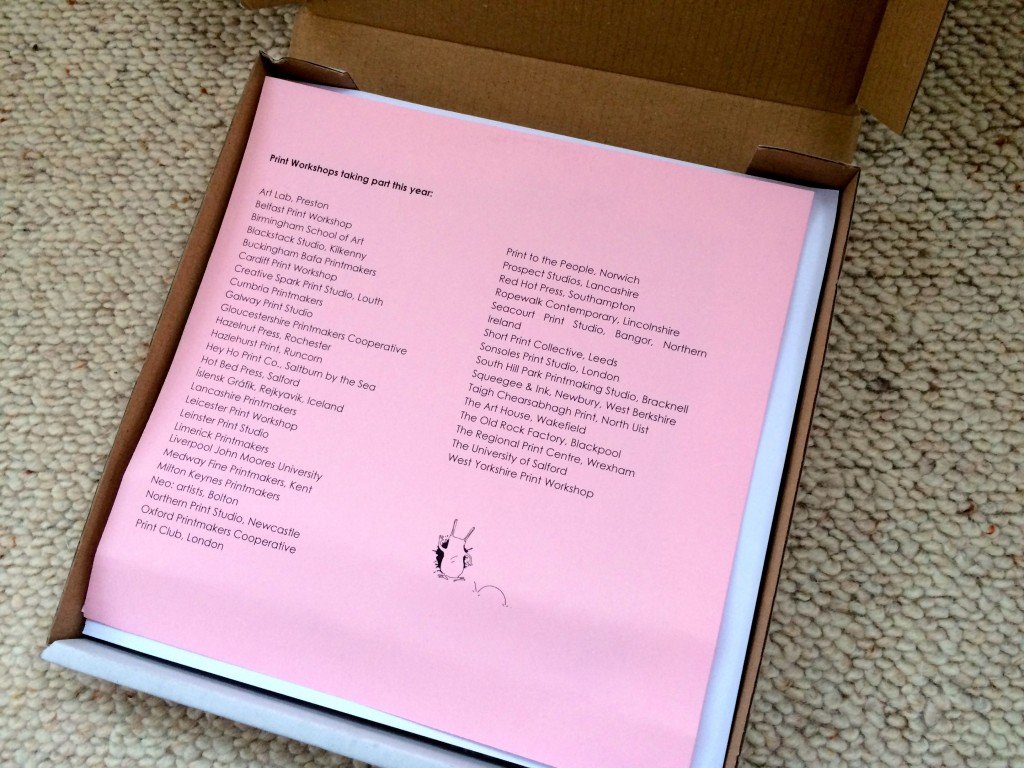 'Surface': my 20:20 print exchange entry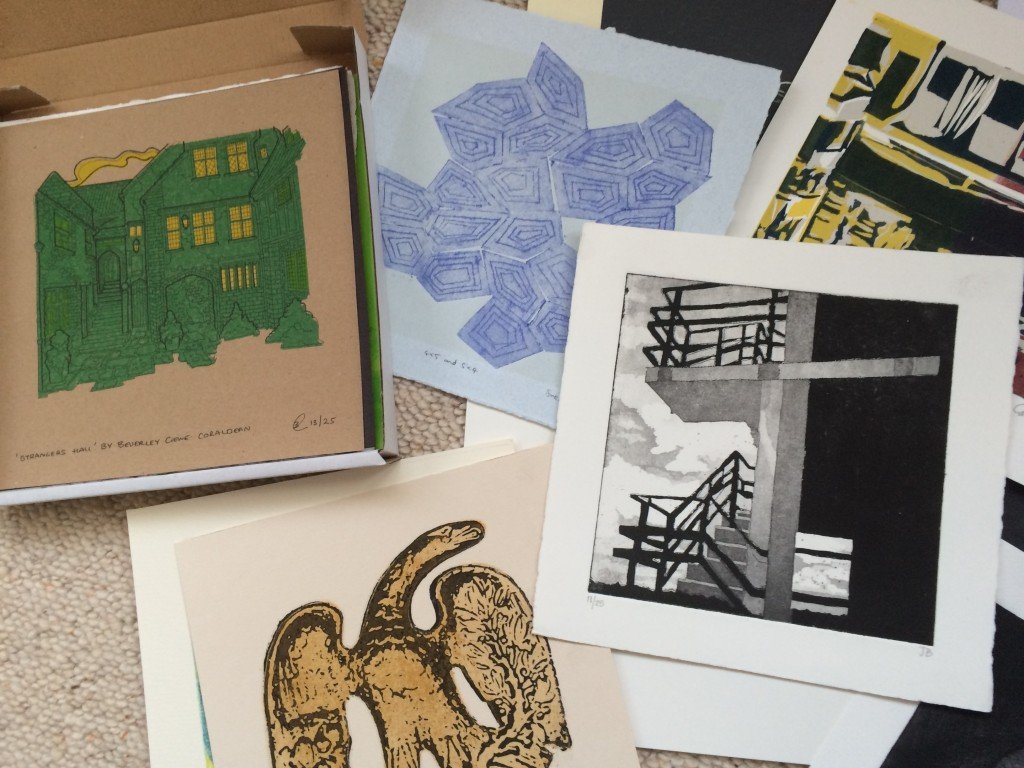 Above: other lovely prints in my pack
Perhaps I shouldn't have a favourite amongst the prints from other printmakers, but I do. I love this one (below). It's called 'Chance' by Maggie Thompson.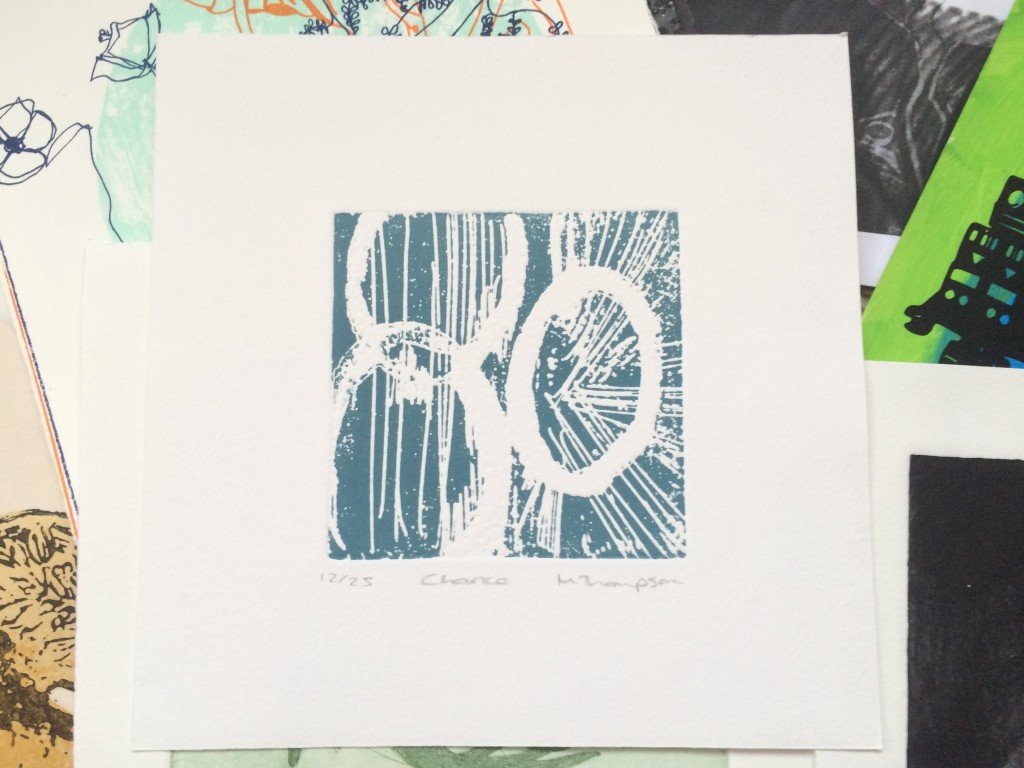 I loved taking part in my first 20:20 and receiving back so many nice prints. Here's to next year's event!
Find all my posts about Art Printworks stories on Twitter at: #artprintstories