I had an interesting trip to Wakefield yesterday. The main reason for going was to see the current temporary exhibitions at The Hepworth. Having tweeted my anticipation ahead of the visit, I have to say that the reality left me disappointed.
First up was Franz West's 'Where is my Eight?'. This is described in The Guardian's 'The Guide' as 'wildly imaginative' and 'culturally irreverent'. For me, though, it was anything but. West's pieces appeared disjointed and poorly crafted and, juxtaposed as they were with the work of Barbara Hepworth, ill-considered. Unfortunately, the works made no emotional or intellectual connection with me, and they were not helped by the opaquely written information panels. So, instead I headed for the rather more interesting room housing 'Making a Modern Collection'. This section included paintings by Ben Nicholson, Patrick Heron and Maggi Hambling. Particularly interesting was the drawing Pitboys at Pit Head by Henry Moore, plus sculptures by Kenneth Armitage and Lynn Chadwick.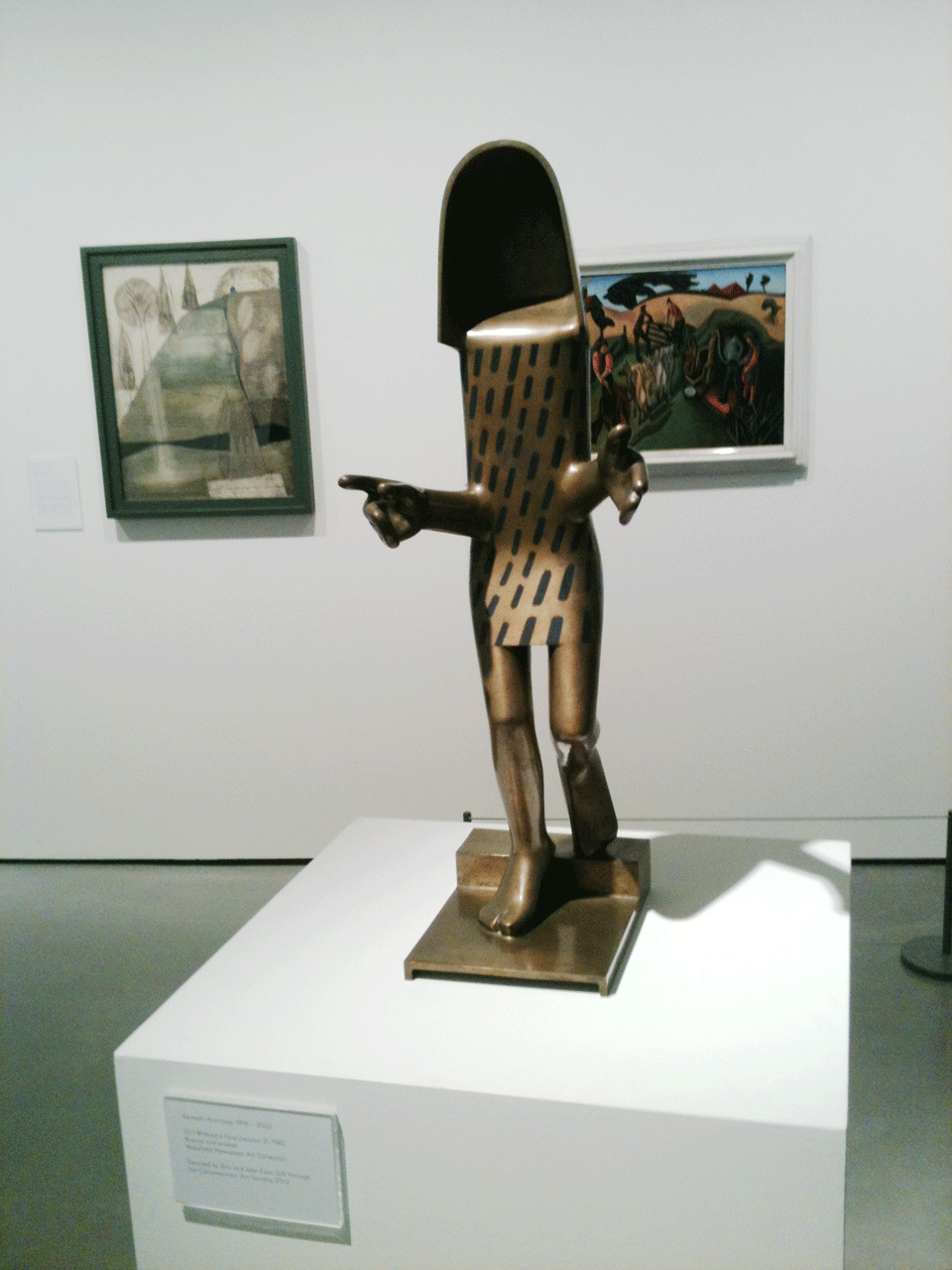 Intriguing: Girl Without a Face, by Kenneth Armitage, 1982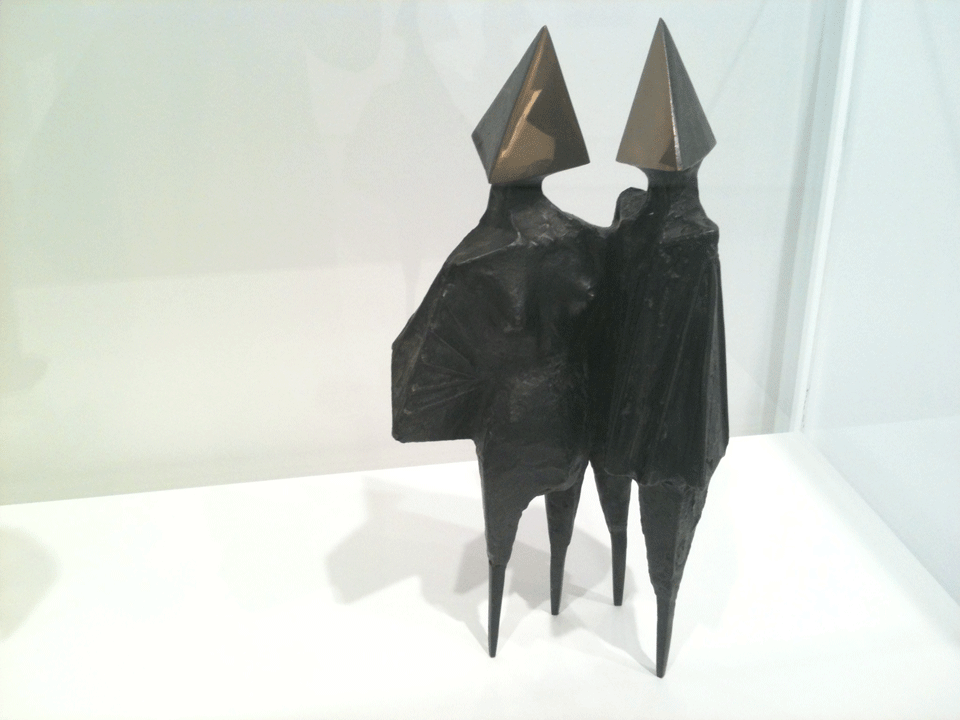 Winged figures, by Lynn Chadwick, 1982
Across the way from the main galleries, The Calder, (The Hepworth's sister space) housed Allan Karrow's 'Yard'. This is a reimagining of his 1961 open-air sculpture, first seen in New York. The entire ground floor is given over to piles of tyres, over which people are encouraged to clamber and otherwise interact with. The scale is impressive, but dim lighting flattened the space, weakening it as a visual spectacle and as an invitation to the visitor.
However, I did pick up some leaflets for interesting upcoming shows in the area. Grayson Perry's 'The Vanity of Small Differences' – six tapestries featured in the Channel 4 documentary series of a couple of years ago, will be on at Temple Newsam House later in the month (23 August – 7 December). I did catch the entertaining programmes, in which Perry spent some time within different English communities. The tapestries were an intriguing set of commentaries on our relationship with perceived social class and status. Now that will be worth seeing.