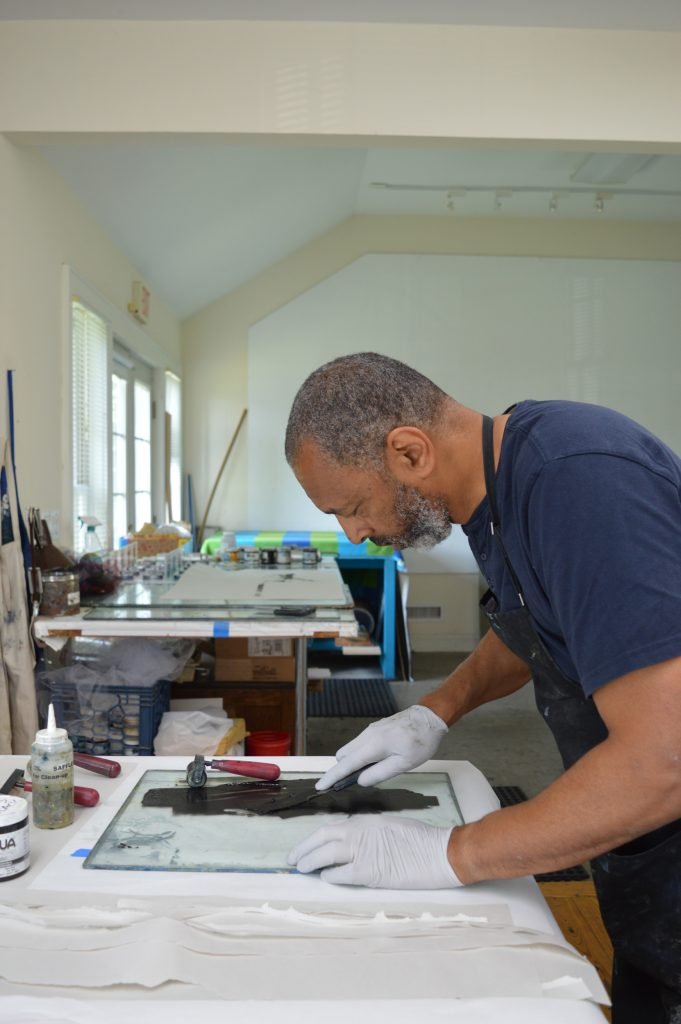 Next month, I'll be back at the Woolwich Contemporary Print Fair in London, with another large print on sale – The Young Moon. This time though, I'll also be doing a two-hour demo session on the etching press, producing some of my signature collagraphs 'live' for visitors to the fair. People will be able to see prints, printing plate materials and ask questions about my practice. Most importantly, visitors will be able to ask me to make print for them, at a reduced price.
See more details of my collagraph printmaking demo session, right here:  http://www.woolwichprintfair.com/fair-programme
If you live in London, or will be in London on Saturday 19 November, do come along and say hi – it would be lovely to meet you! Please note that there is a £10.00 general entrance fee for the Fair.
Sinclair Ashman
Collagraph printmaking demonstration
Saturday 19 November 2019, 3-5pm
Woolwich Contemporary Print Fair
No. 1 Street
Royal Arsenal
Woolwich
London SE18 6ST