In my last post, I described the creation of the last two plates in this series. A couple of days ago, instead of my using my usual venue, The Ropewalk, I went along to a different venue to print them. Whilst I love printing there, it's not always possible or convenient – Barton upon Humber is an hour's drive away from home. This time, I had a meeting scheduled at the University of Lincoln, where I teach part-time, so I used the opportunity to use their large, well-equipped print room. They have two large etching presses and two large screen print beds for students and staff to use.
In 'Lincolnshire Coast 6', I described how I used ideas borrowed from fellow printmaker Suzie MacKenzie for sealing the plate. The sealing process worked very well, protecting my heavily textured image (around 5-6mm high in some places) through the inking and printing process. I tend to press quite hard when inking these types of plate. This is to make sure that I get right to the bottom of the texture and so have the best chance possible of reproducing most of it in the resulting print.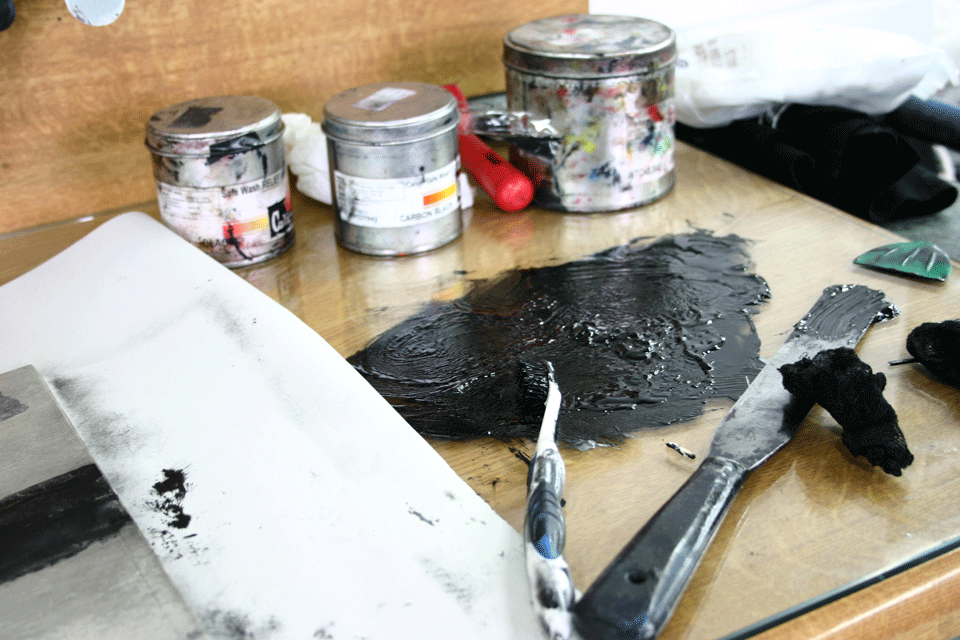 The dense black ink was mixed with plate oil, to thin the consistency slightly and make it easier to spread and wipe away from unwanted areas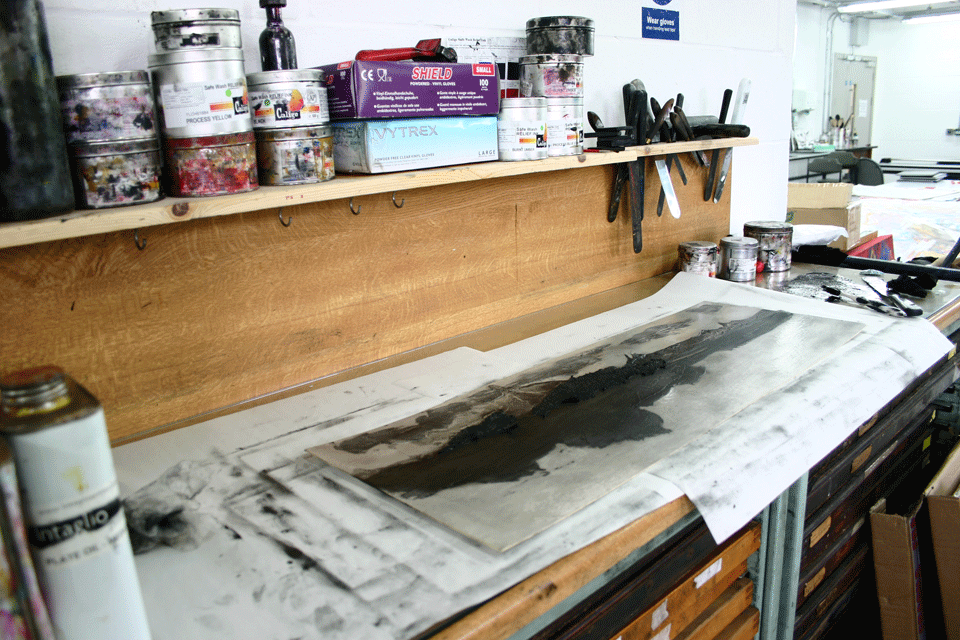 I printed all four of the series prints in this session. Alongside the two new plates, I decided to print the previous two plates again, as I always thought that I could improve on the print quality of these images. One of these plates is shown above.
Above: protecting the press and plate with wool blankets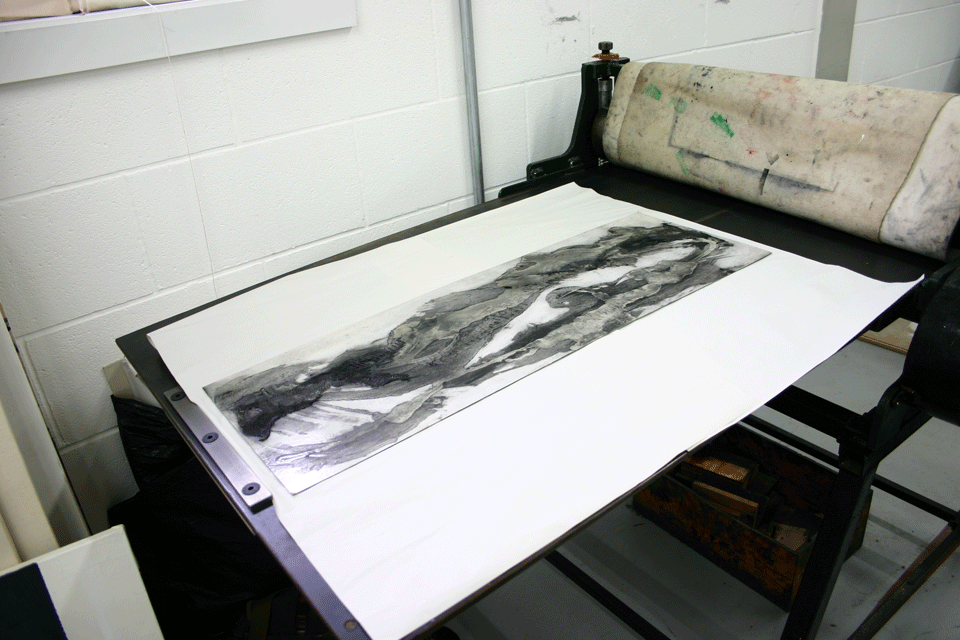 Above: previously printed plate, ready to print again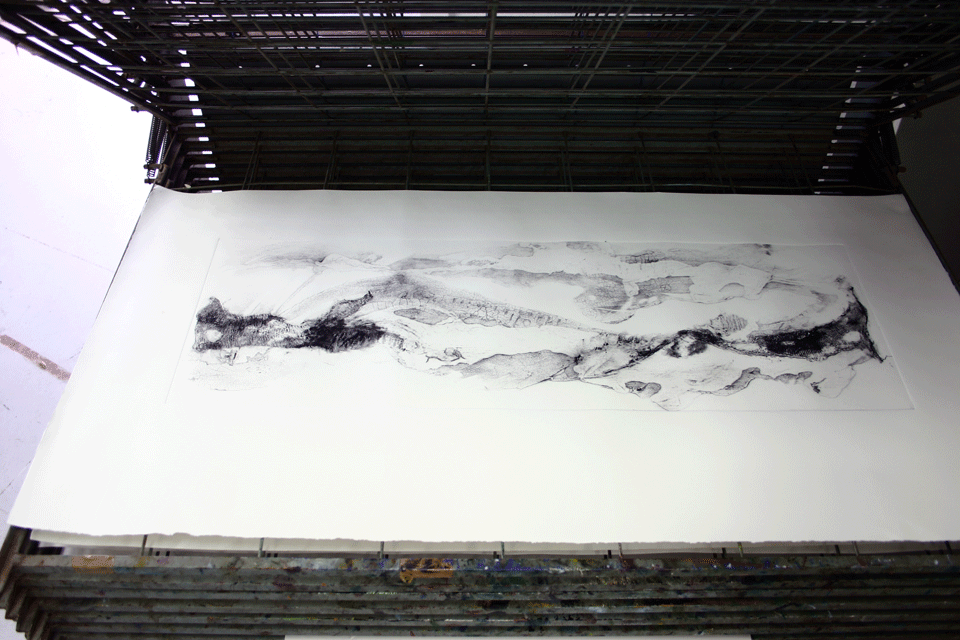 Above: the new print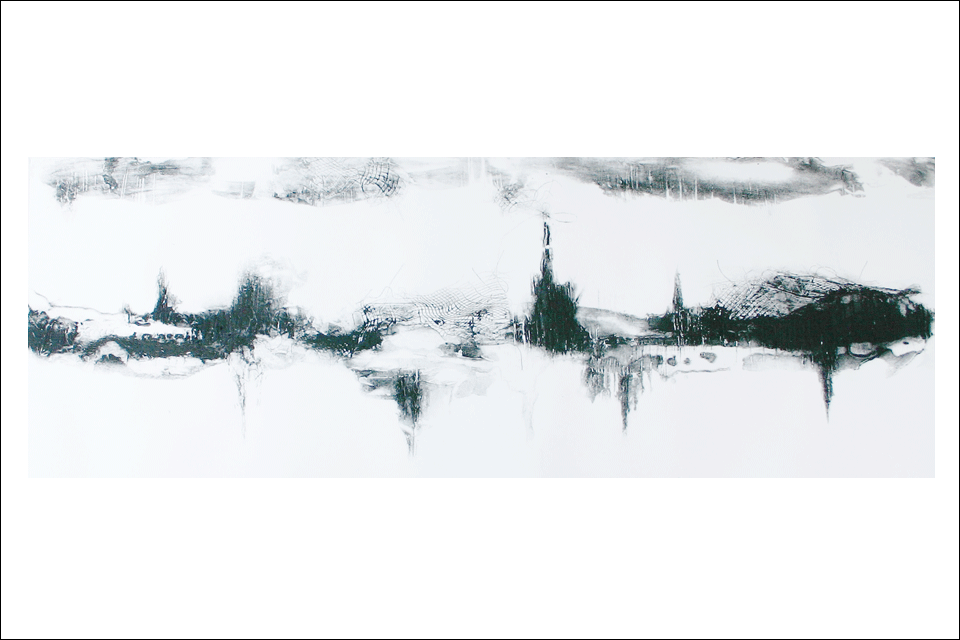 Above: first print of the third image in the series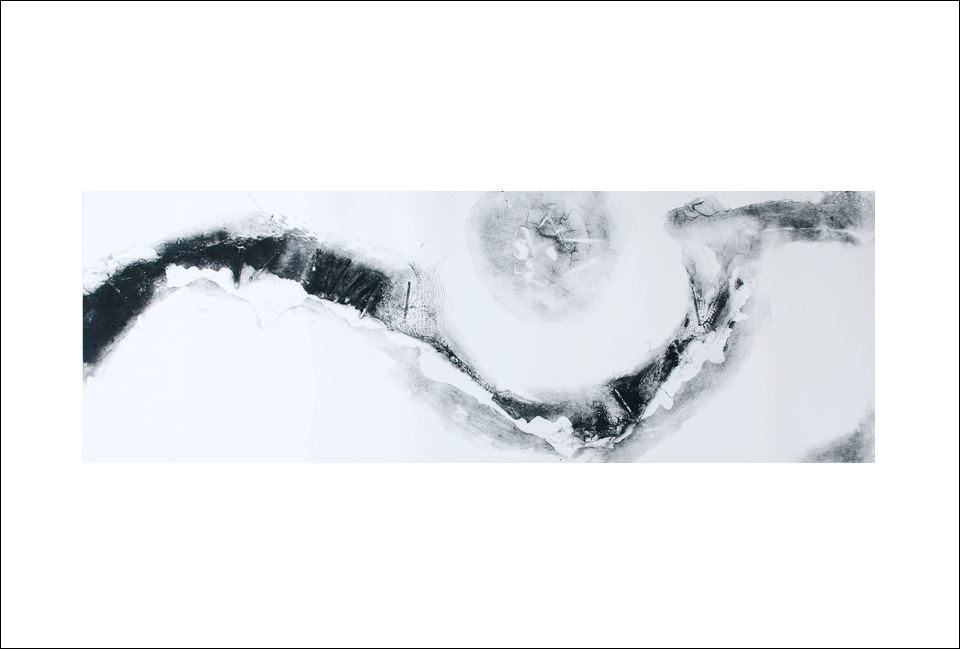 Above: first print of the fourth image
Summary
I was also really delighted with the prints of both the third fourth images. In the print session, I took only one print of the third image, as I thought it was exactly what I was looking for. The intention was not to create a series in which the images only had slight differences from each other – creatively, there would be no point in doing that. I wanted to series create a linked by a feeling of being by different parts of the beautiful Lincolnshire coast. I now need to look at all of the images and think about how they might be displayed to best effect in future. It's an exciting prospect!
What's next? I honestly don't know – but it should be interesting!
Find all my posts about Art Printworks stories on Twitter at: #artprintstories