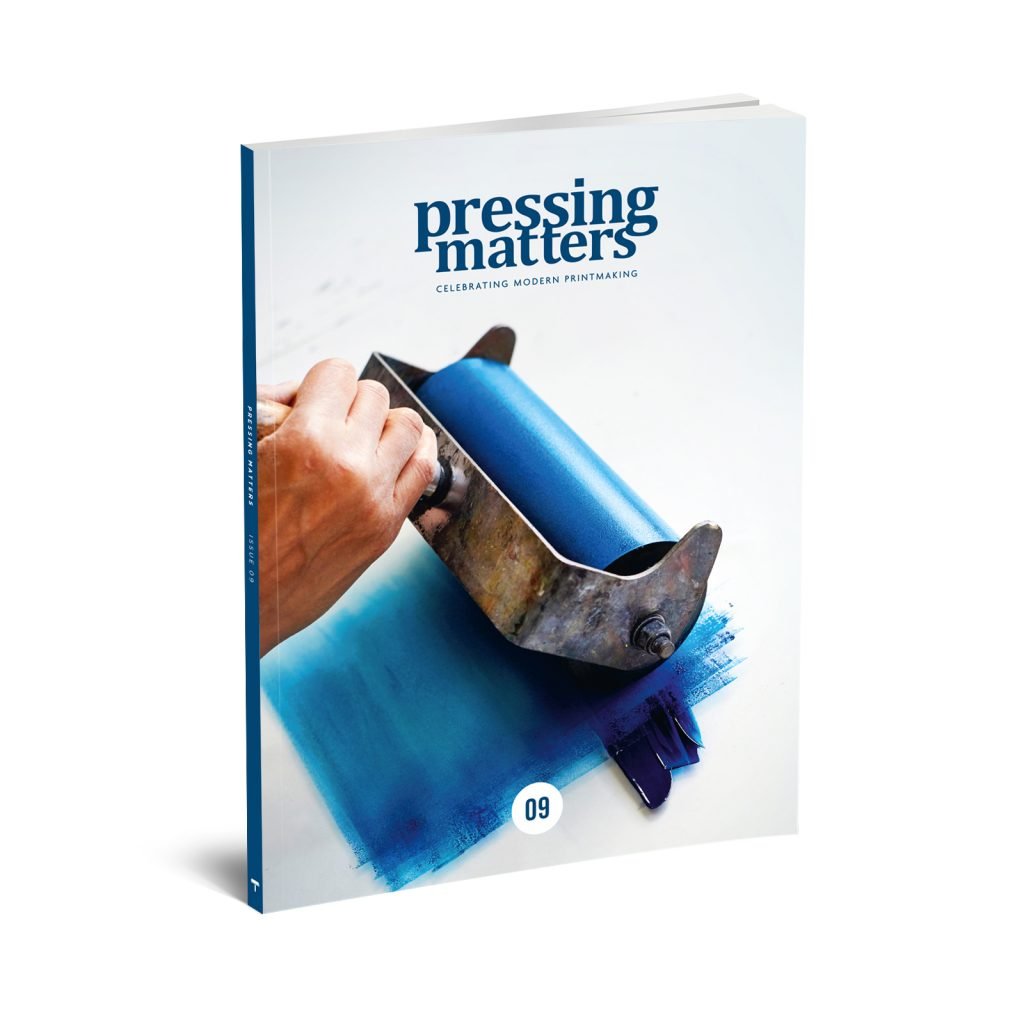 This is Pressing Matters magazine. It's a brilliant UK based but internationalist magazine dedicated to modern printmaking in all its forms. This month, one of the featured articles is on me! It  is an overview of my practice since 2013, but with a focus on my recent US residency and its implications for my current and future work in printmaking.
Here's a link to the sales page on the magazine, where you can get hold of a copy if you like: https://www.pressingmattersmag.com/shop/issue-nine
Also, below is a reminder that I'll be at the Woolwich Print Fair next Saturday, doing a demo session on the etching press on the floor of the main space. If you can make it there, do come and say hi. It will be lovely to meet you!
Sinclair Ashman
Collagraph printmaking demonstration
Saturday 9 November 2019, 3-5pm
Woolwich Contemporary Print Fair
No. 1 Street
Royal Arsenal
Woolwich
London SE18 6ST